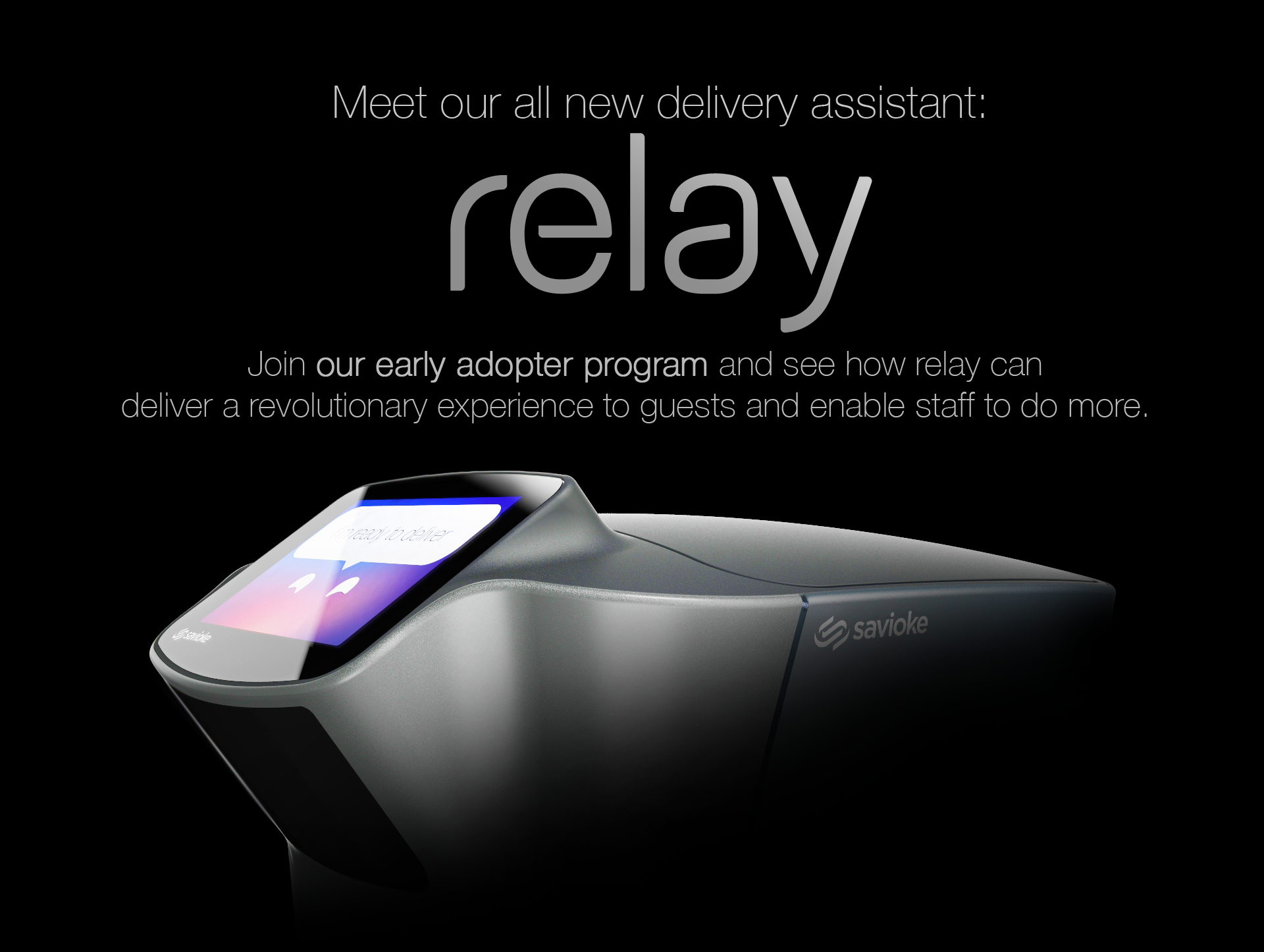 Savioke is proud to announce the successful conclusion of its SaviOne pilot as we transition into our next phase of delivery robots. Over the past six months, SaviOne has made over 2000 deliveries and driven over 300 kilometers. This is an unprecedented feat - our robots glided around crowds of people, rode with human counterparts in elevators, and interacted with guests as they handed off deliveries to them, all on their own, autonomously.
Early in the pilot, a Savioke "wrangler" followed the robot on all runs, acting like the safety driver in an autonomous car - not touching the controls. After extensive testing and refinement, we let SaviOne work on its own and it has been delivering snacks, drinks, and amenities without supervision ever since. We've expanded our fleet into more hotels and we're excited about announcing our upcoming partners in the coming weeks.
With every end there is a new beginning: we're proud to provide a sneak peak at our next beloved robot, the all new Relay, and our early adopter program. In the spirit of teamwork and speedy deliveries, Relay works with staff to "relay" items from one person to another. We have redesigned Relay from the ground up for volume manufacturability while expanding upon the charm that people have come to love and the service that they rely on.
Sit tight, we'll provide more information about Relay in the coming weeks.
Stay tuned and find out how you can get involved in our early adopter program. We're excited to announce the next step in our mission to develop robots that provide a revolutionary experience for staff and guests alike.