Relay Delivers to High-Rise
Fast, Convenient, Personal Delivery-24 Hours a Day.
From take-out to contracts, lattes to flowers, Relay spoils tenants of high-rise apartments or offices with immediate, secure delivery right to their door. Relay happily works weekends and holidays, delighting residents and supporting staff with every delivery.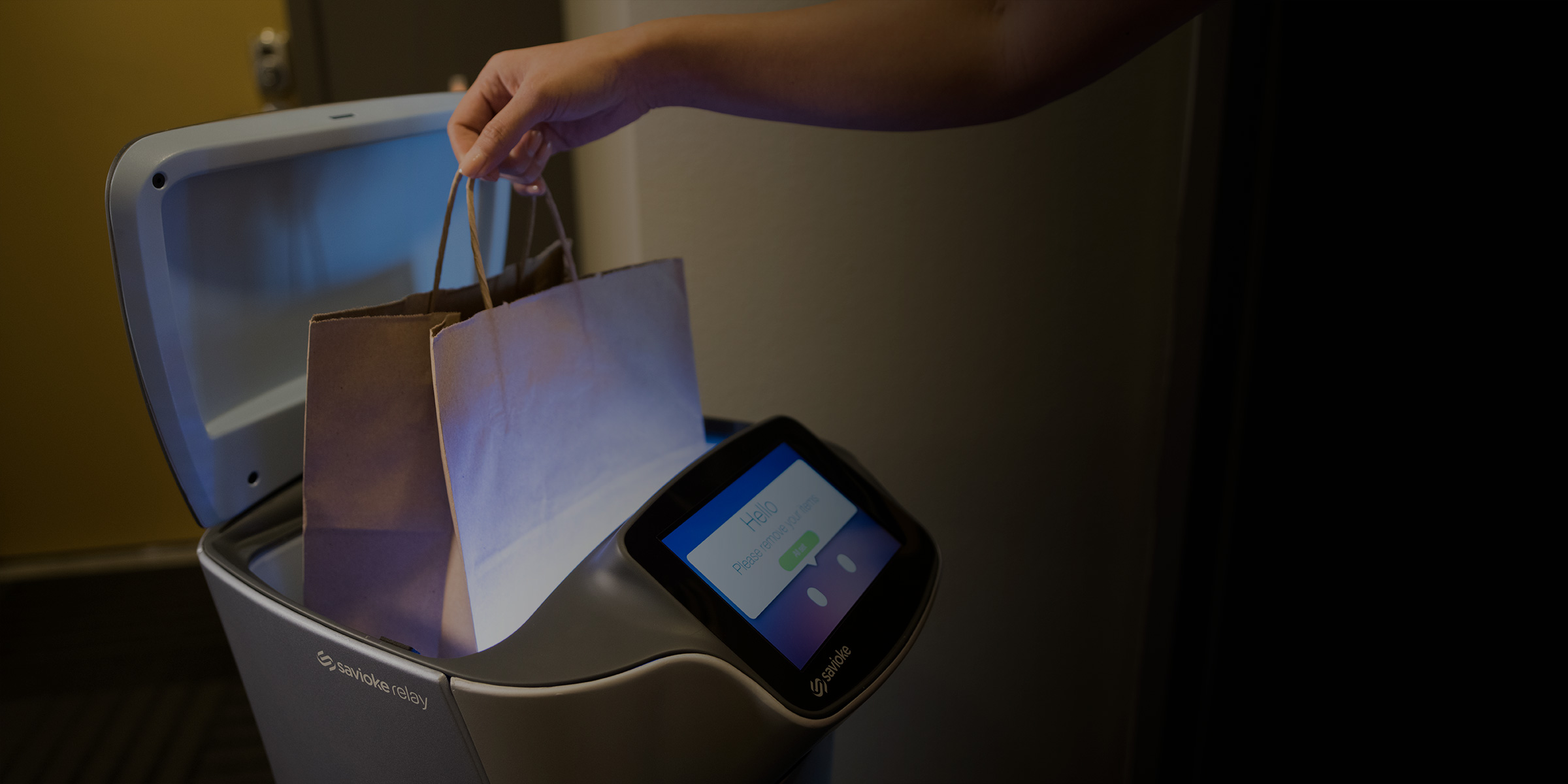 Safe, dynamic navigation

Autonomous elevator operation

Fast, reliable, secure

Lockable payload

Long battery life, recharges itself

Easy to learn and use

24/7 service & support included
Trust and Security
When valuable or confidential items must reach a resident, Relay's lockable payload and trackable navigation ensures those deliveries arrive securely and intact. And Relay provides a level of security within your property that only a robot can offer.
The Ultimate Amenity
Having Relay on your team delivers convenience to your tenants, satisfaction to your staff, and attention to your property. Relay delivery is a cost-effective innovation that boosts awareness while increasing efficiency.
More Than Convenience
Relay is the solution to the ever-increasing demand for faster delivery. Remarkably reliable and always friendly, Relay can improve delivery time and offer delivery as a new option.
"We have designed everything to save time for us and for our residents. Relay will take you anything you want. It provides better service and it's fun."
— VP, Crescent Heights